<< Back to Resources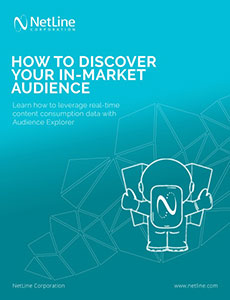 How to Discover Your In-Market Audience
While analyzing real-world data points gives your targeting and content strategy the competitive edge it's been looking for, it's challenging to find the right information or tools to gain actionable insights. Until now.
Marketers everywhere are constantly seeking innovative new ways to outsmart the competition. Leveraging first-party data for content and demand generation initiatives makes discovering potential buyers not only easier, but also arms marketers with insights ready for immediate use.
How can you analyze real-world, customizable data points? Meet Audience Explorer, an interactive no-cost tool offering real-time custom content consumption insights.
Optimize your targeting and content strategy by digging into who is most actively consuming content based on Job Function, Job Level, Company Employee Size, and Company Industry
Uncover custom buyer engagement takeaways derived from fully-permissioned data
Streamline content resonance efforts by understanding what trending topics and content formats your audience is downloading right now
Active In-Market companies already consuming content and a Buyer Research Stream for ABM
In the content-battlefield for people's attention, leveraging real-time consumption data helps build an informed strategy to maximize engagement and build your sales pipeline.
Your buyers are waiting.